Readymade 0698 Red Kodiak Bucket Bag
Just about every KMM & Co. item is made to order, but every once in a while, we have a few bags that end up ready and waiting for someone to love them. They might have been made for orders that got changed, put together to experiment with a new leather, or mocked up to try a fun combination of colors. Whatever the circumstances, these bags end up in our Readymade Sale, where we offer them at a discounted price so that they can get off the shelf and go on to their forever homes.
Here's the fine print: There's only one of each bag, so if you see something you love, move quickly. Readymade bags are final sale and ineligible for return or exchange. They also can't be customized since they're already assembled — but that does mean that they're ready to go and will ship within 2 business days. 
Regular price

Sale price

$300.00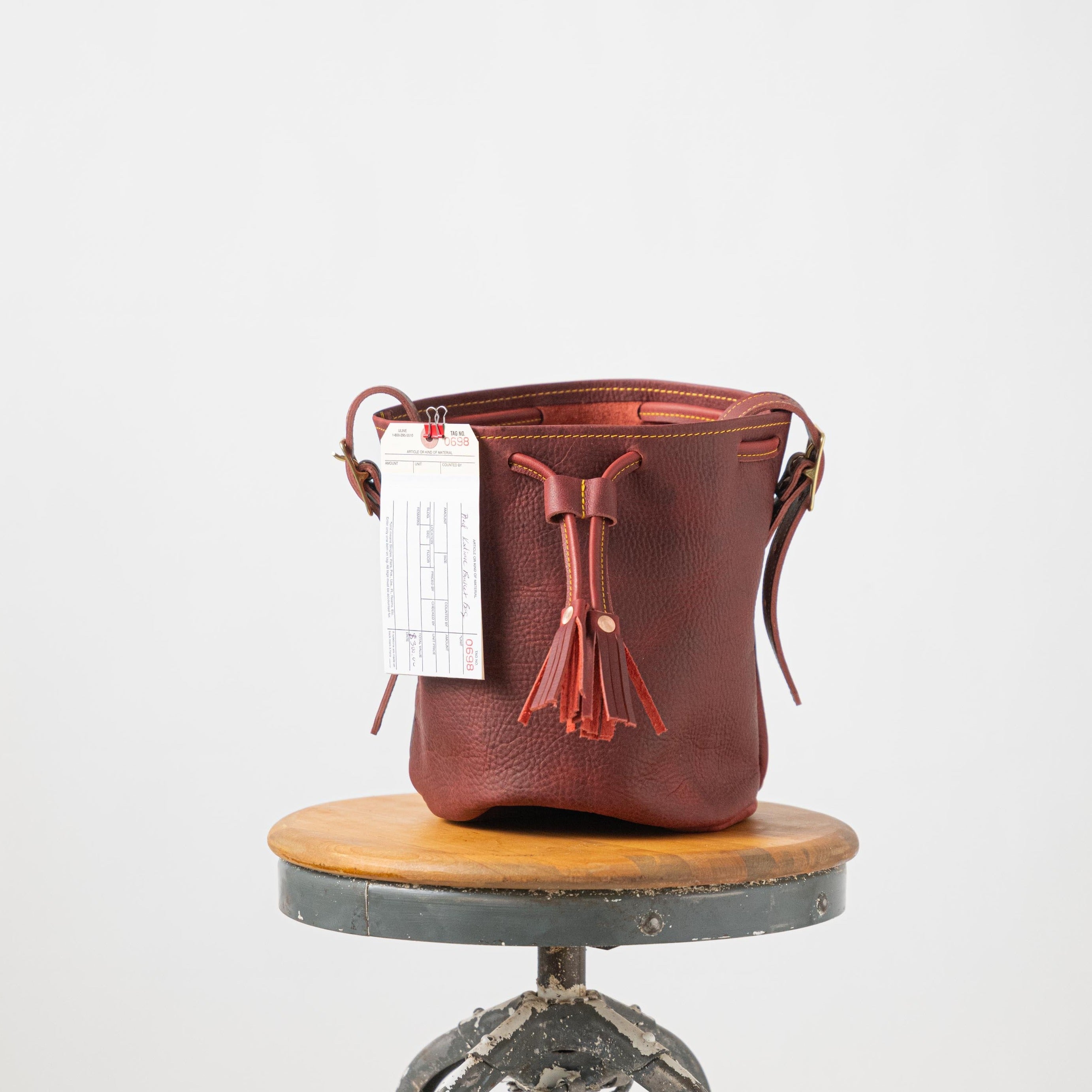 What makes KMM & Co. special?
Handmade in the USA

Leather goods made by skilled hands in our Atlanta, Georgia studio.

Heirloom quality

Full-grain leather and traditional craftsmanship to last a lifetime.

Free shipping & returns

Free shipping on U.S. orders of $50 or more (and free returns, too)!

Responsibly sourced

Full-grain leather that's sourced as a byproduct of the meat industry.
Things customers love about leather goods by KMM & Co.:
1. Gorgeous full-grain leather

Every item in the KMM & Co. collection is made of full-grain leather. That's the highest quality leather made, with all its natural grain and character intact.
2. Made by hand, just for you

When you order from KMM & Co., you're ordering an item that's made in a small batch, with you in mind. Nothing is mass-produced, nothing is waiting in a warehouse: It's all handmade in our Atlanta studio.
3. Traditional craftsmanship

Though there are a number of U.S.-based leather goods brands, there are few that do things the old-fashioned way. We use traditional techniques and heirloom-quality craftsmanship to ensure that every item we make will last a lifetime.
Every KMM & Co. accessory, from the largest tote to the smallest key fob, warrants the same heirloom-quality materials and the same meticulous attention to detail. Each item is handmade to last a lifetime – and to be a joy to carry with you each and every day.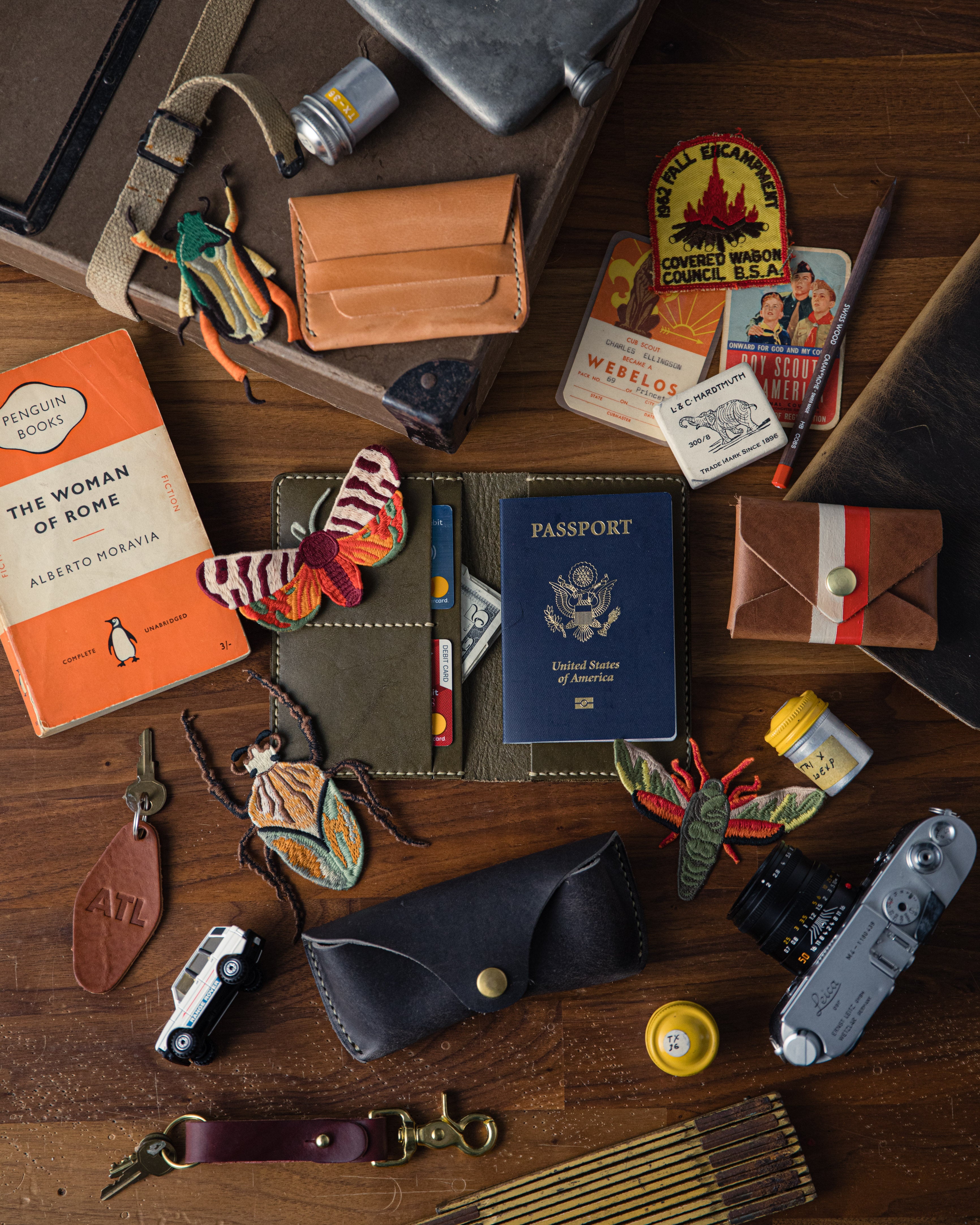 Olive Green Notebook Wallet
Regular price

Sale price

$100.00
What is full-grain leather?
Full-grain leather is leather that retains the entire thickness of the top layer of the hide, without any sanding or buffing. That way, it retains its natural character *and* its natural strength. Full-grain leather grows more beautiful with age and use.
Because it isn't sanded or "corrected," full-grain leather has natural markings and variations that you can see. When you're shopping for a leather bag, you should always look for these natural variations to figure out if you're looking at full-grain leather. (We're always suspicious of anything that looks too uniform, too flat, or too fake!)
"There is no other bag like this one! I cannot express how beautiful and well made this bag is. The color, precision and just perfection of every last detail is amazing. Do yourself a favor and get yourself one. This will last you a lifetime."
– LEAH C., VERIFIED BUYER
Handmade and ready to ship
Handmade, just for you

Every KMM & Co. accessory is handmade, and everything except the items in our Readymade Sale is made to order. (No warehouses, no factories, just a small studio in downtown Atlanta!) Each item in the Readymade Sale collection is ready to go and ships within two business days.
Free shipping on U.S. orders $50+

All orders totaling $50 or more ship free within the United States! We also ship overseas, and to APO/ FPO addresses, too. All packages ship via USPS and go to our local Atlanta post office within 24 hours of your shipping confirmation email.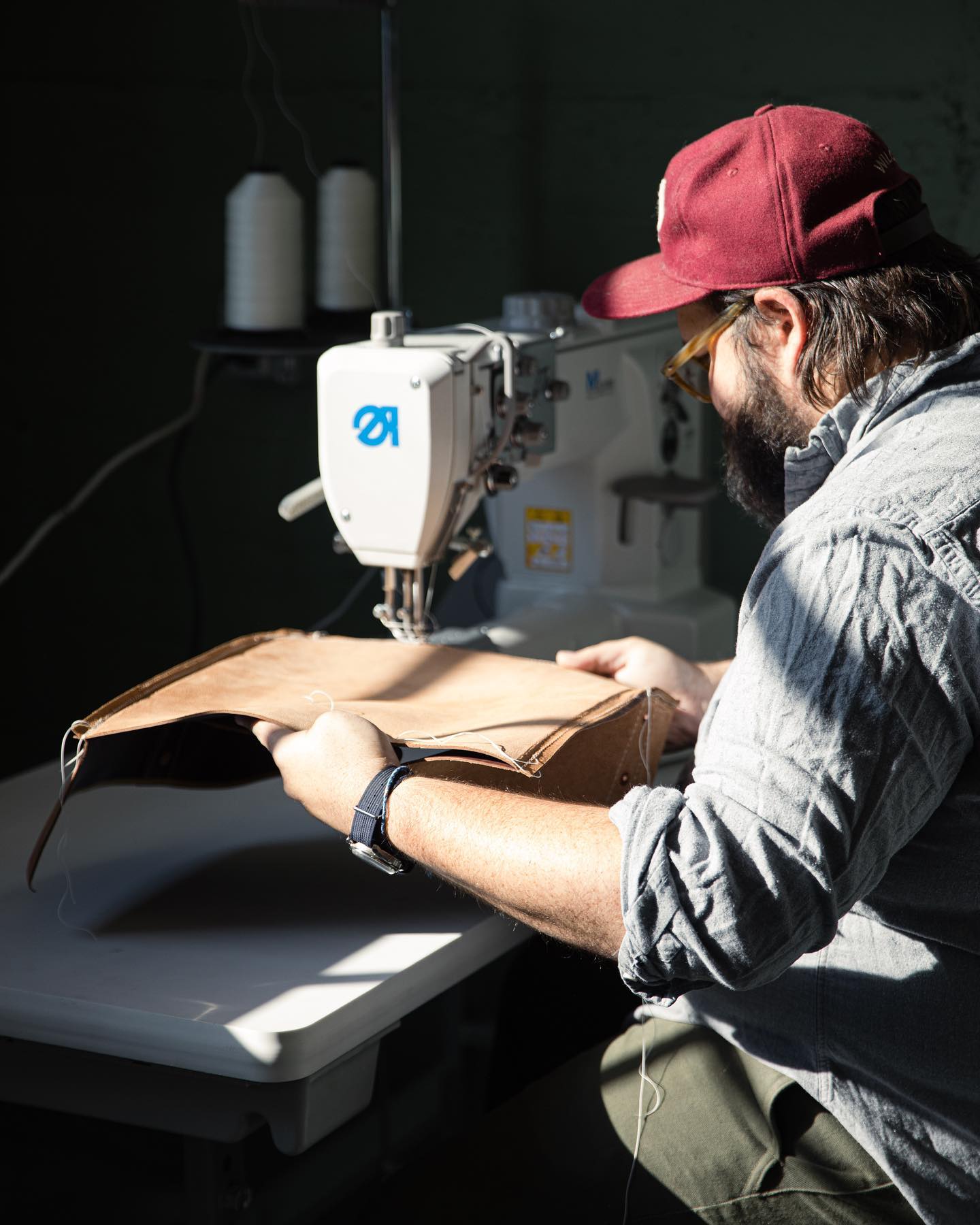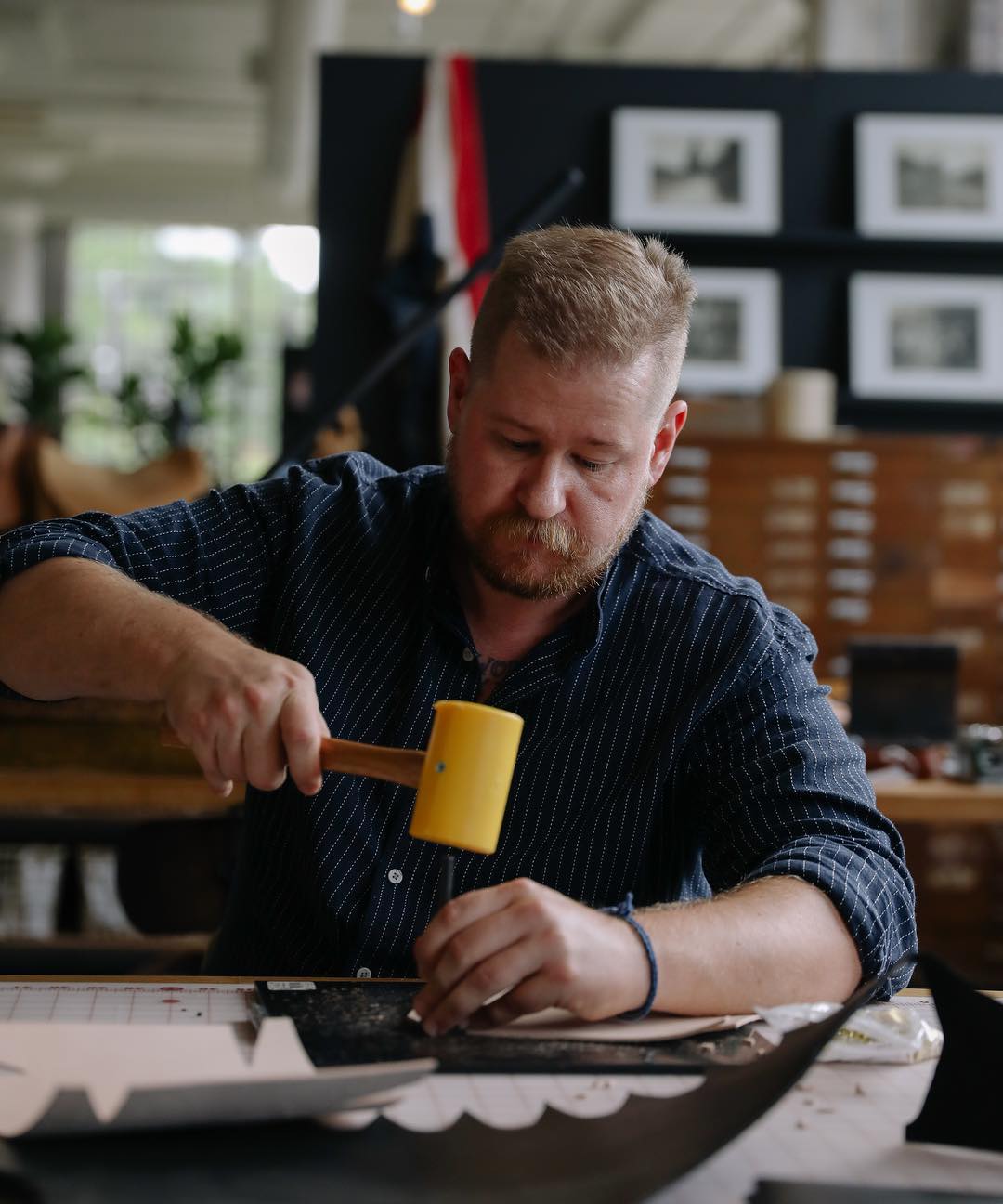 Ask away! FAQs about KMM & Co.'s Readymade Sale
Can I customize a readymade item?

Unlike the rest of the KMM & Co. collection, Readymade items are already assembled and are ready to ship. They cannot be customized like the other bags in our collection, but the tradeoff is that they're ready to go and will ship within two business days!
Will I receive the exact bag in the photo?

The beauty of the Readymade Sale is that each bag is truly one-of-a-kind, with a unique ticket number that identifies it. Because there's only one, each bag in the Readymade Sale is photographed and listed individually. You'll receive the exact bag pictured, so this collection is perfect for you if you want to know the exact shade, grain, and markings you'll see on your bag.
What is KMM & Co.'s policy on returns and exchanges?

Eligible orders can be returned or exchanged within 30 days of delivery. The only exceptions are final sale items — including items from the Readymade Sale — and items customized for you. Items purchased from the Readymade Sale are final sale and cannot be returned or exchanged.
How much will shipping cost for my order?

Shipping is free for U.S. orders of $50 or more. U.S. orders under $50 cost just $5 to ship. We ship in the U.S. and worldwide via the USPS.
What kinds of markings can I expect with full-grain leather?

Full-grain leather retains all of its original grain and character, including any imperfections. You might see range marks, grain variations, small spots or scratches, folds, or color variation. They're all a beautiful part of the leather's natural character.
More questions? Send us a message and we'll get back to you ASAP!
Want to see the whole collection?