Macchiato Bucket Bag
The Macchiato bucket bag is an heirloom-quality bag 
handmade of full-grain leather.
 Macchiato
 leather is pebbled, soft and slouchy, and uniform in color, with a little pull-up. 
Regular price

Sale price

$400.00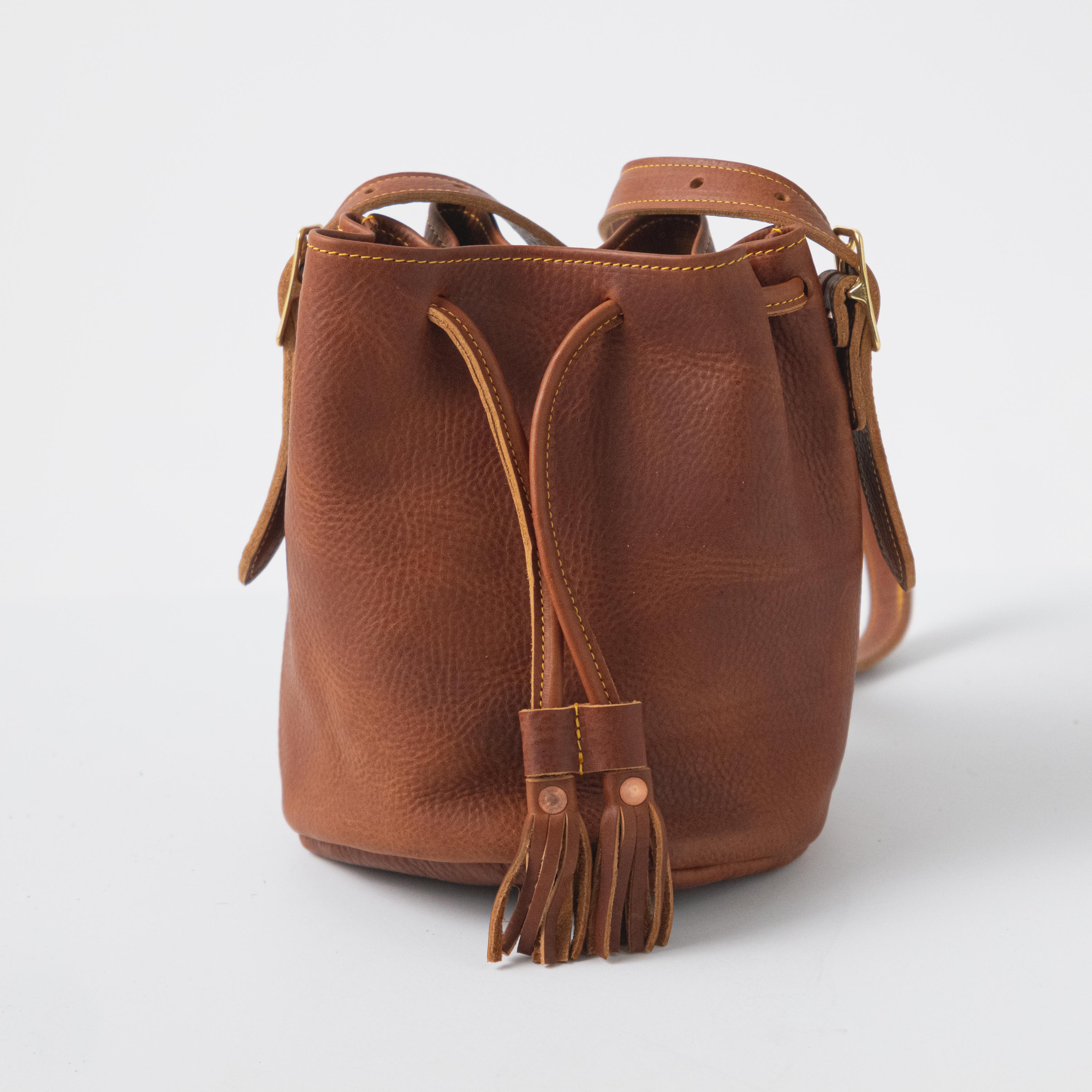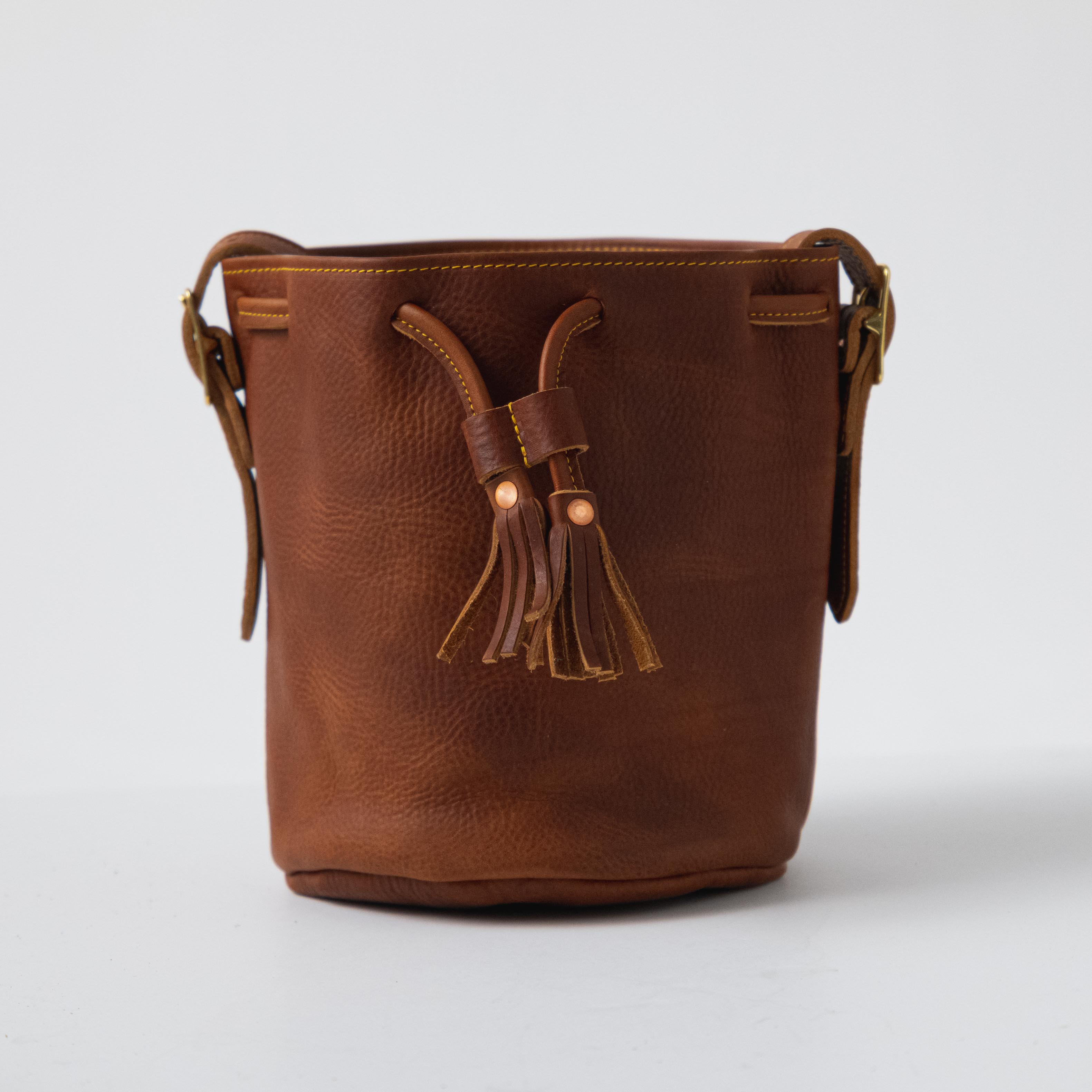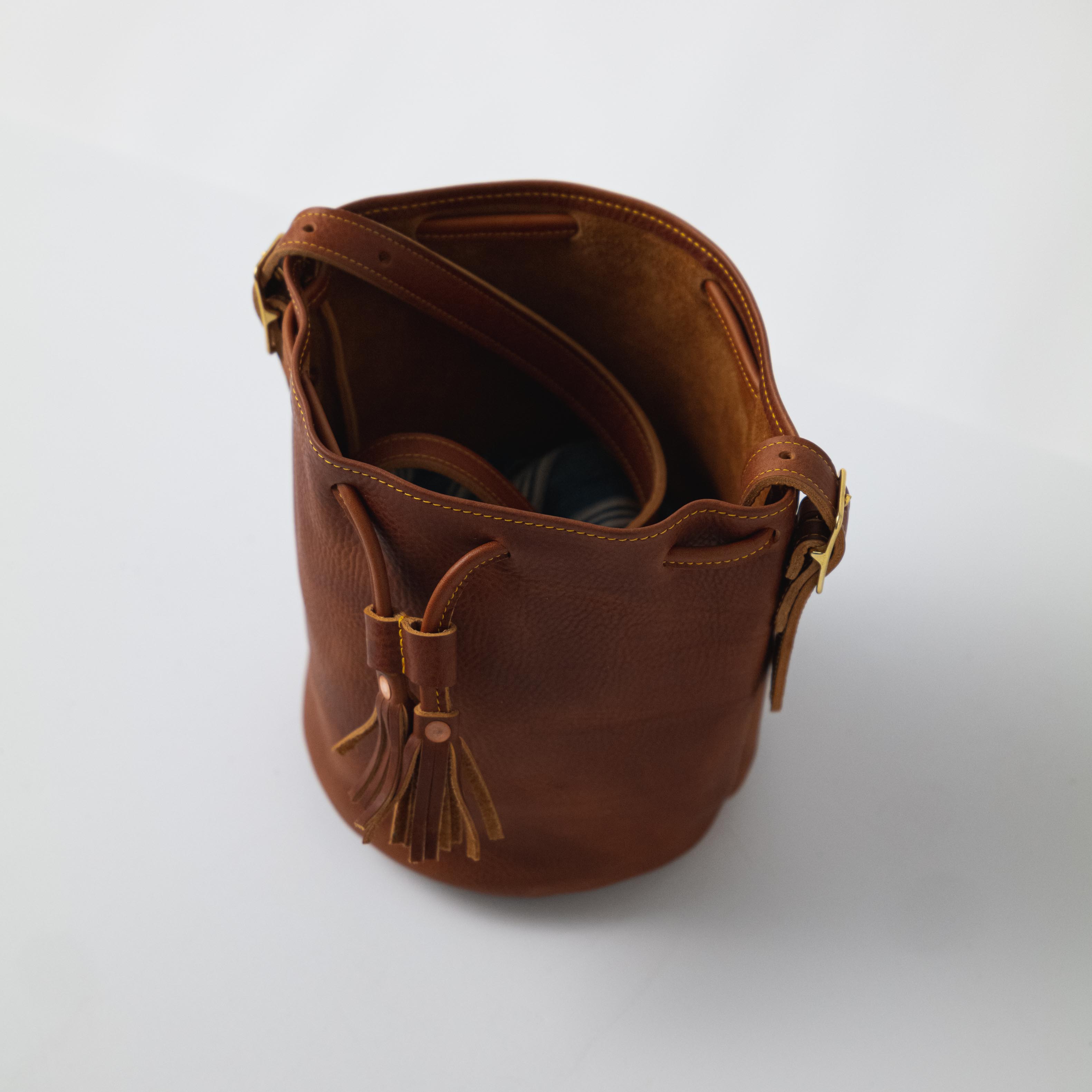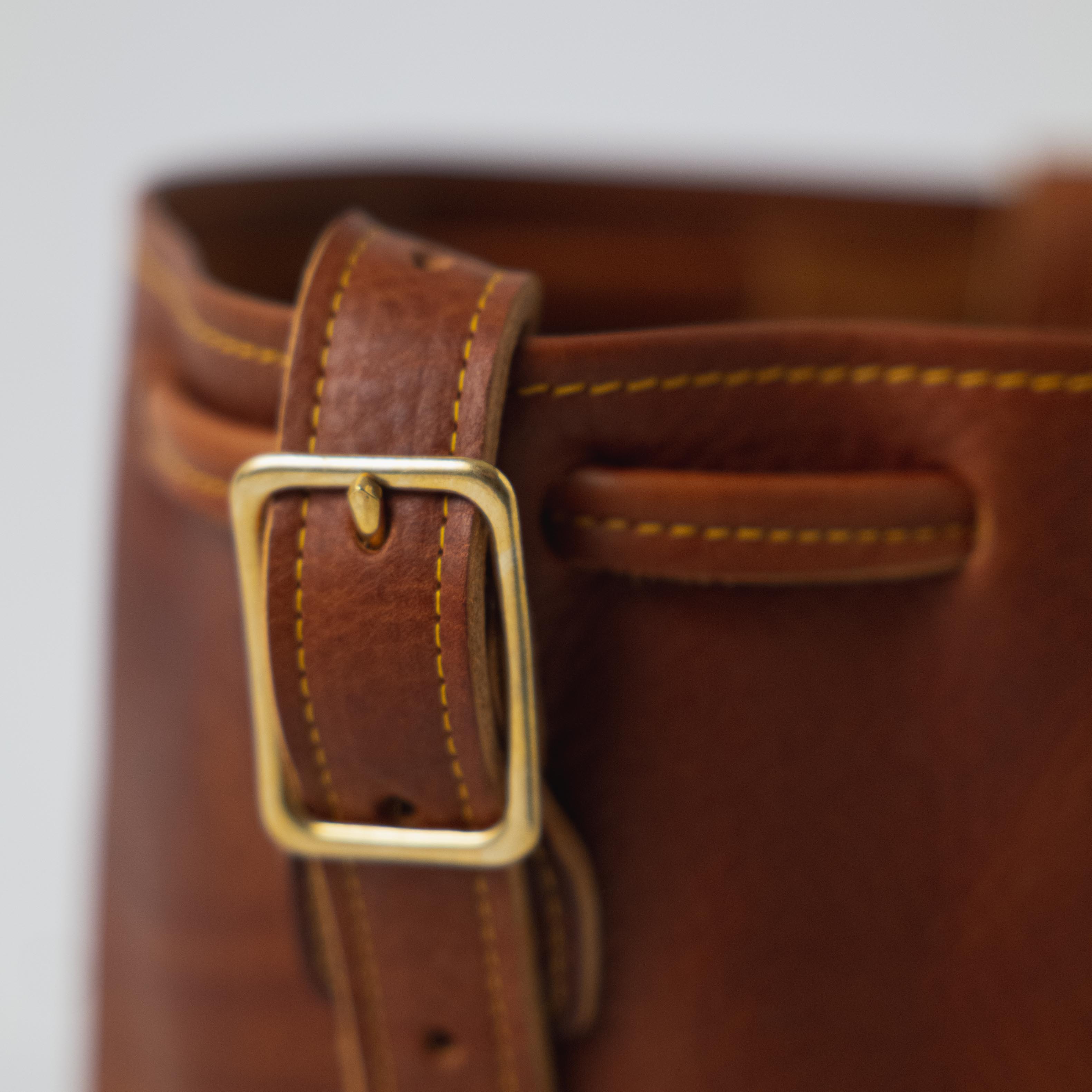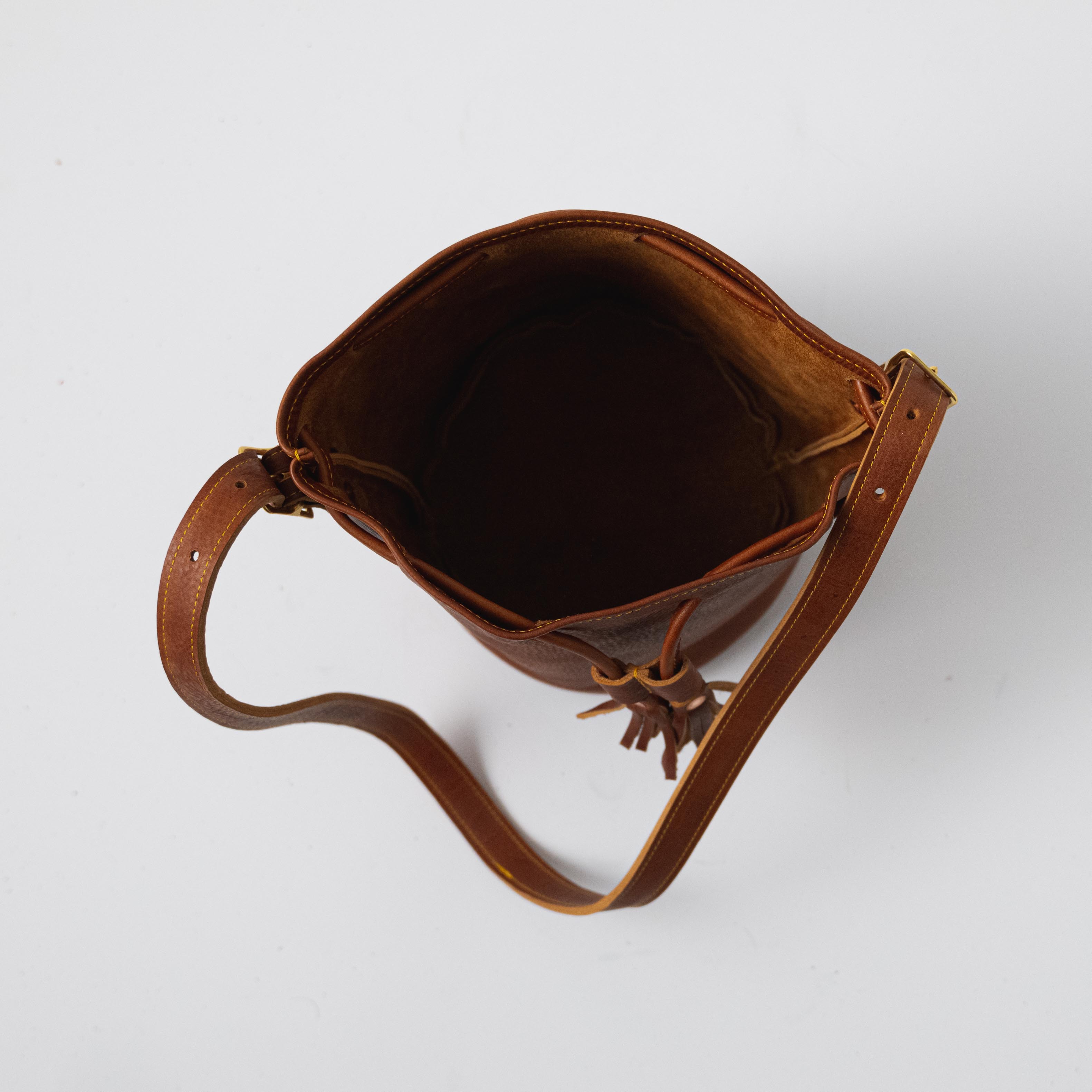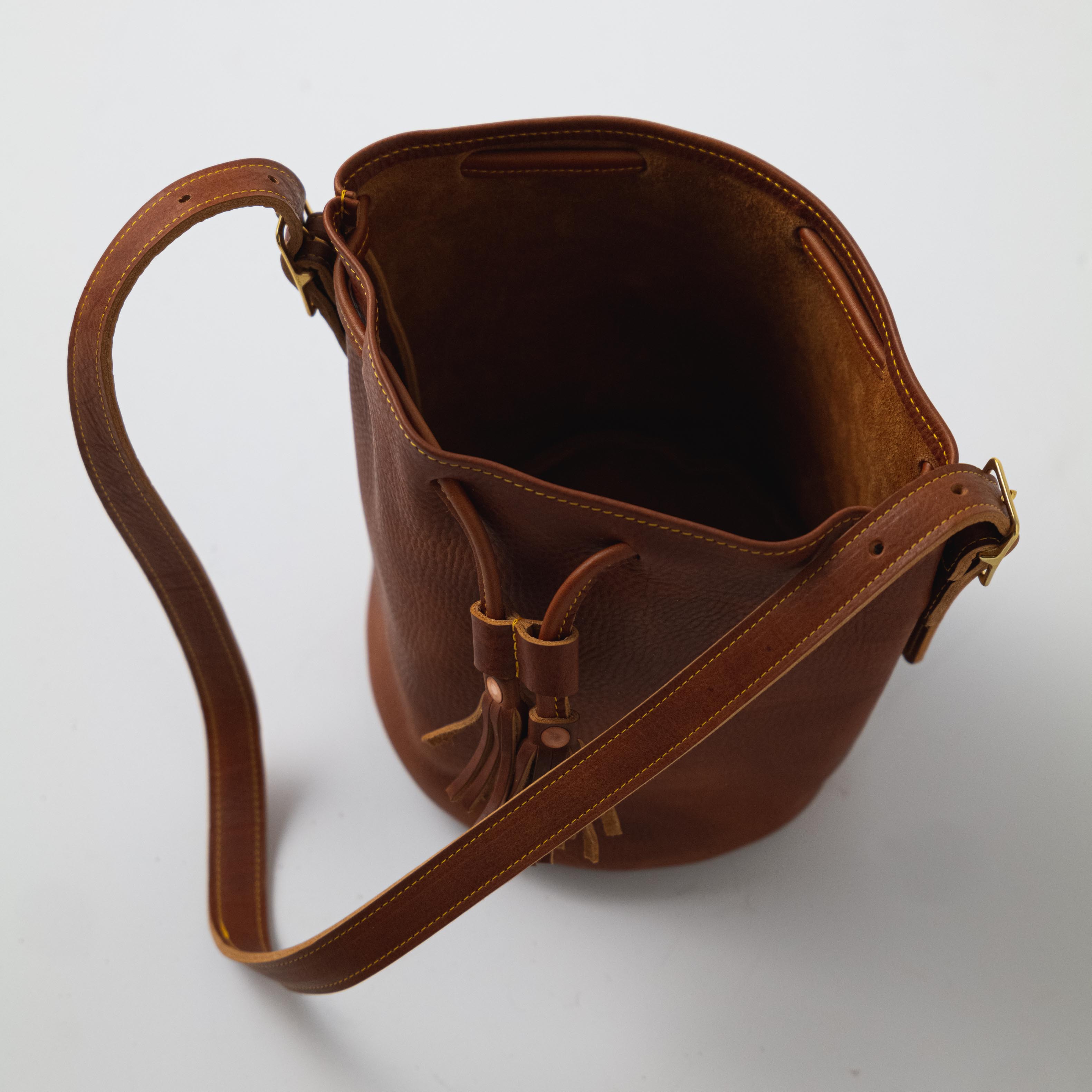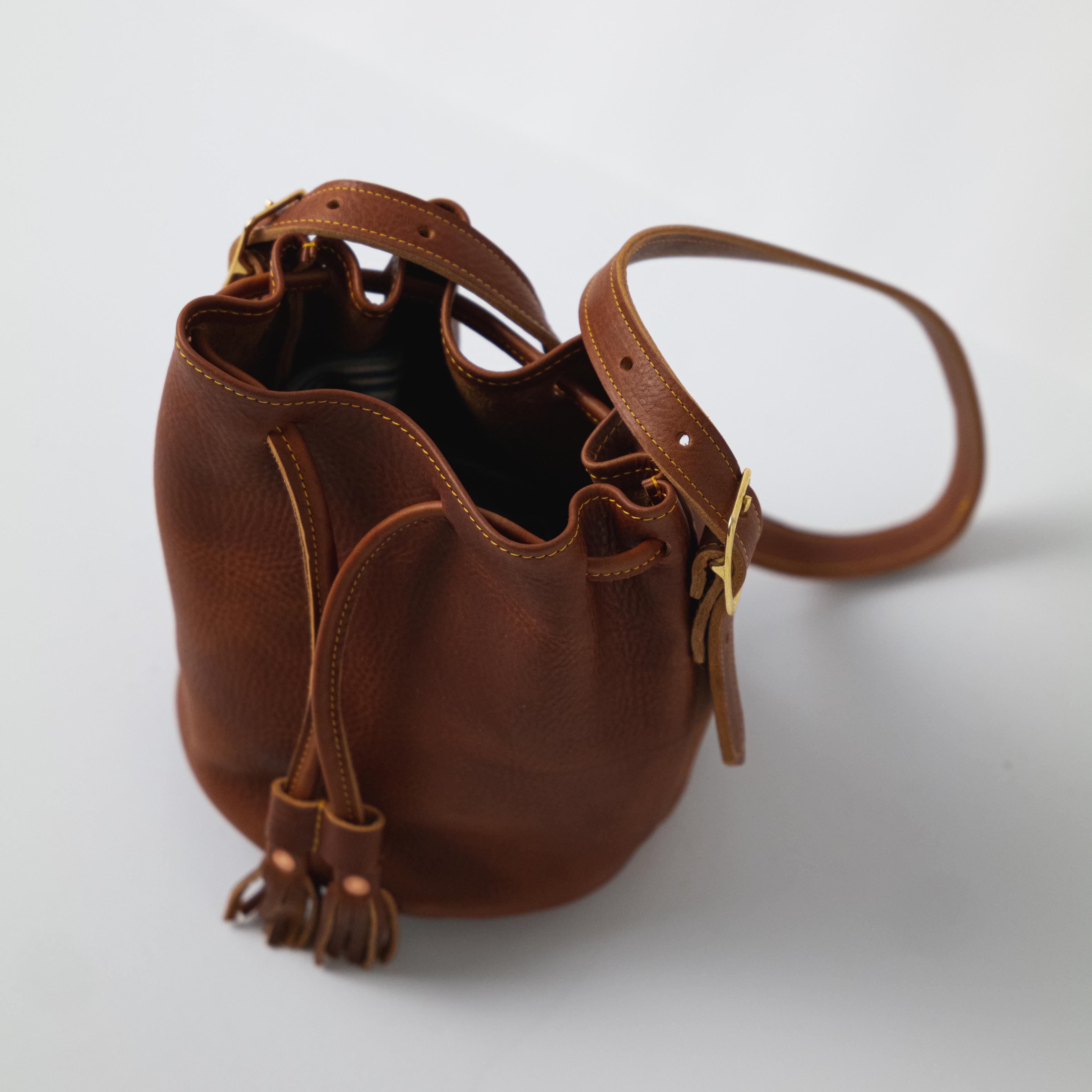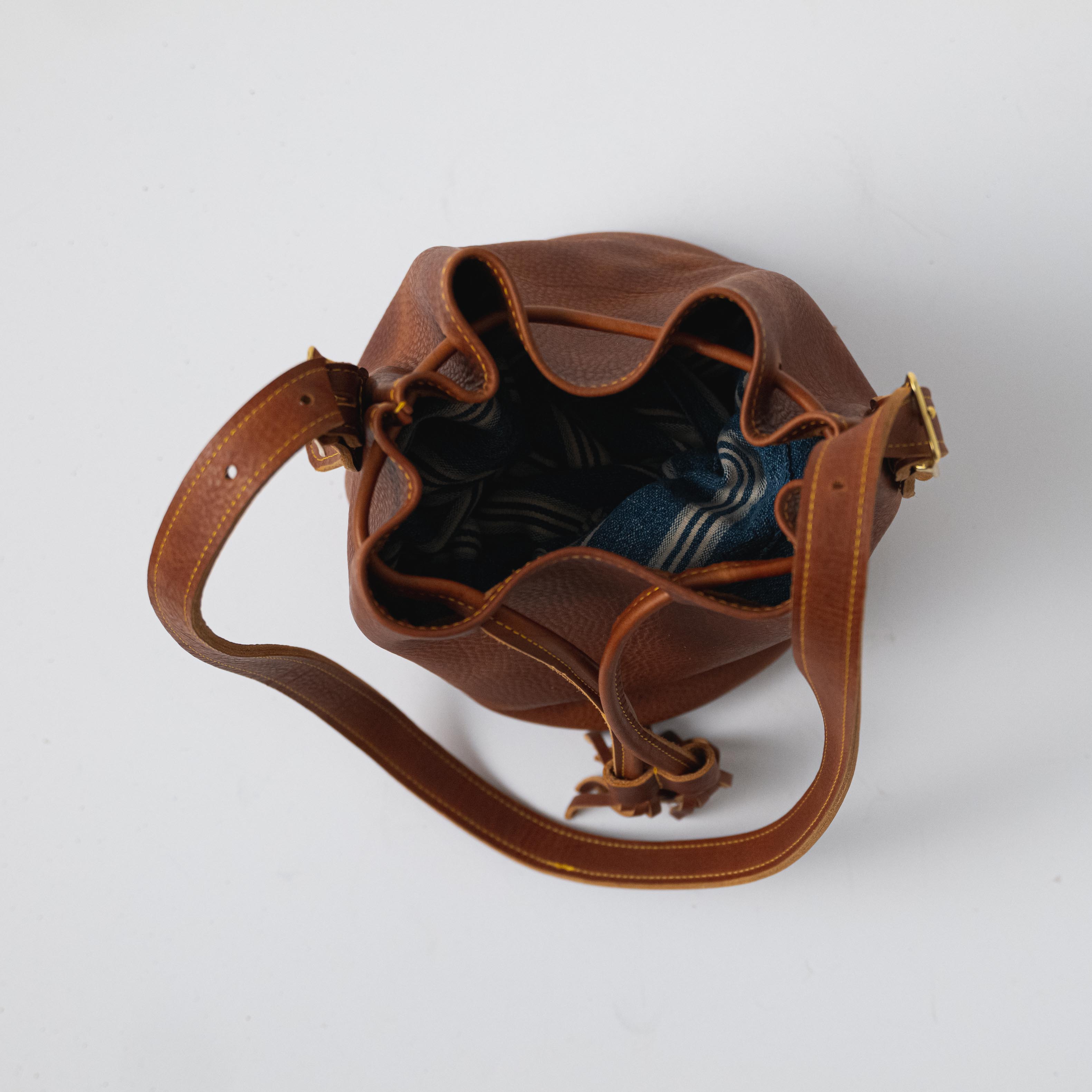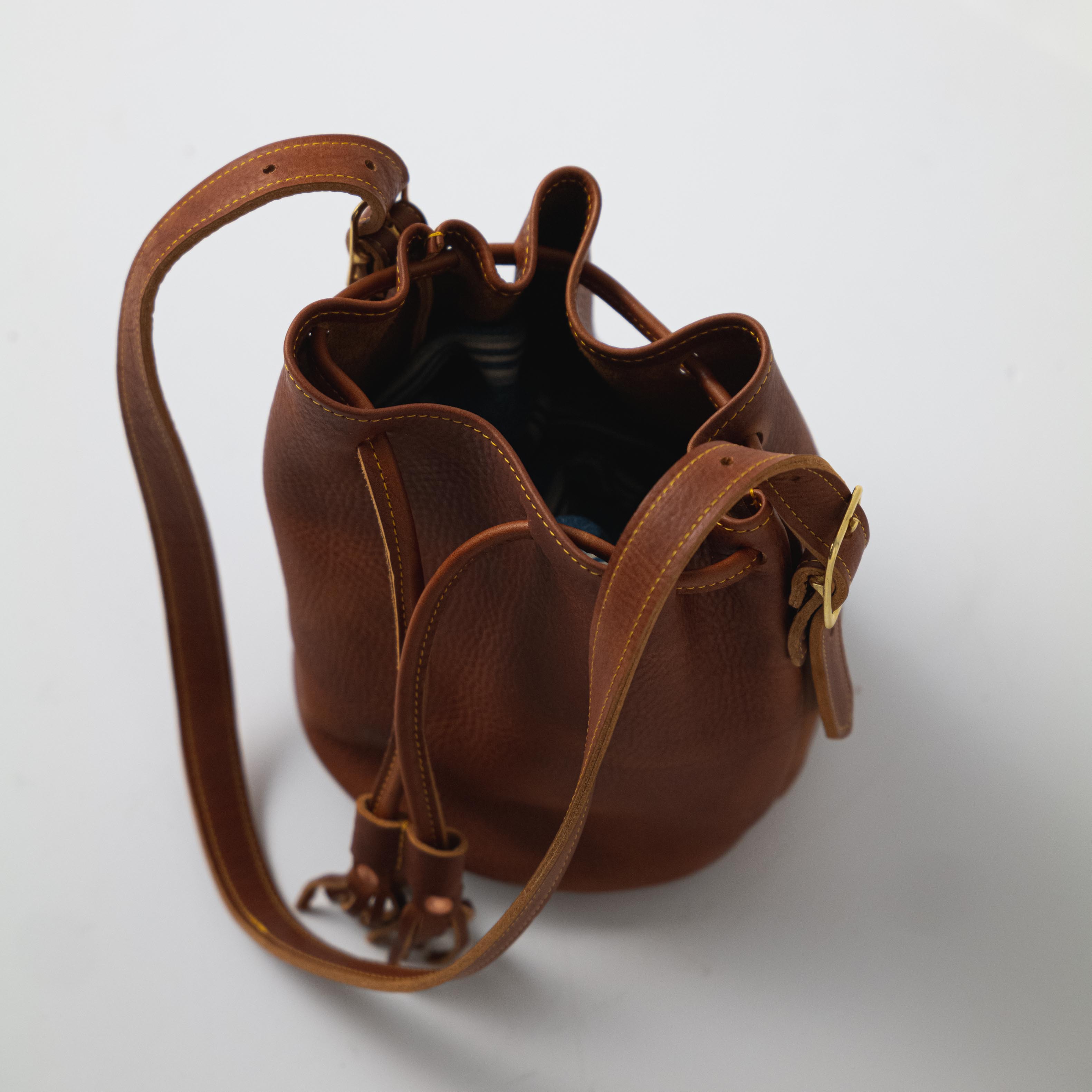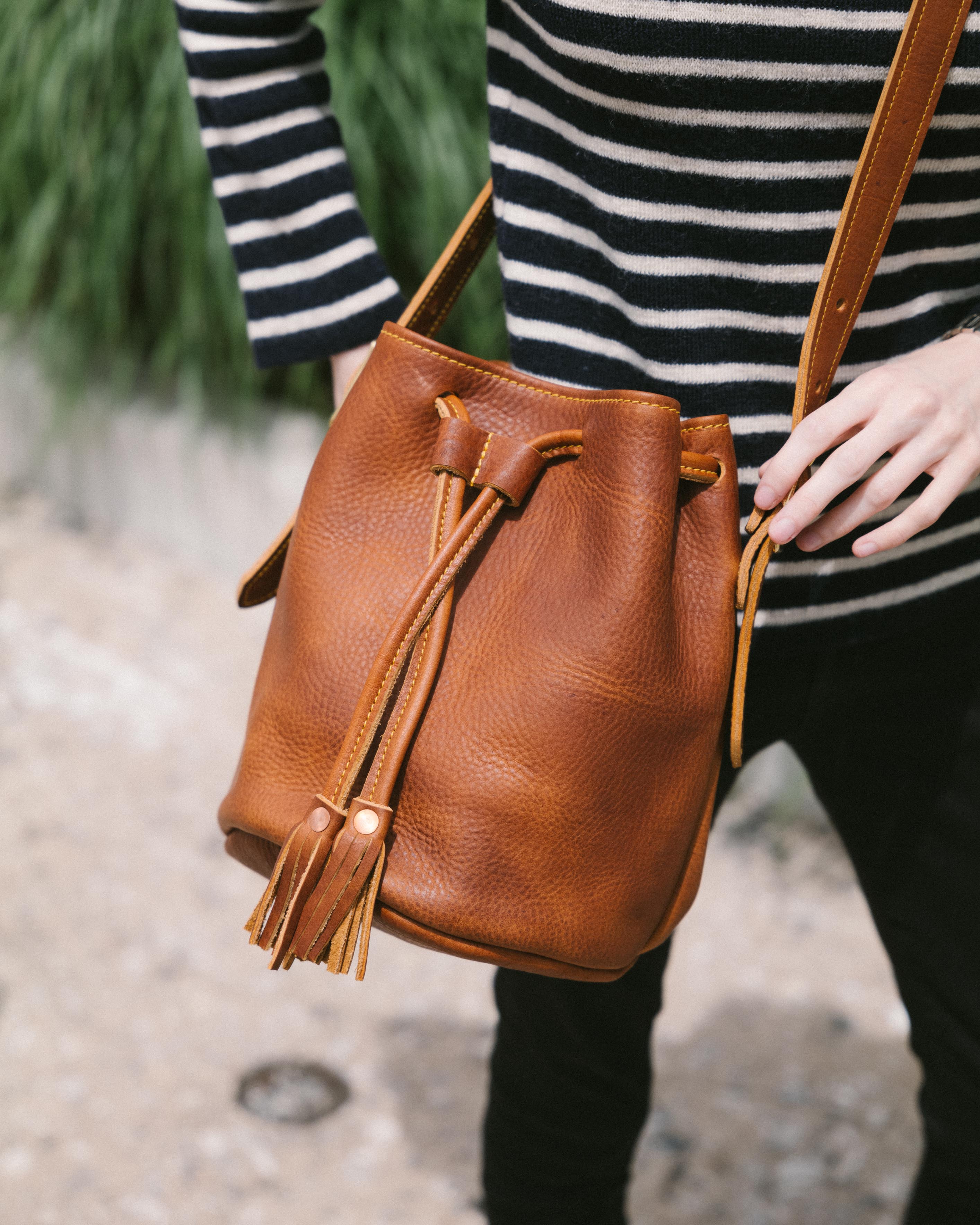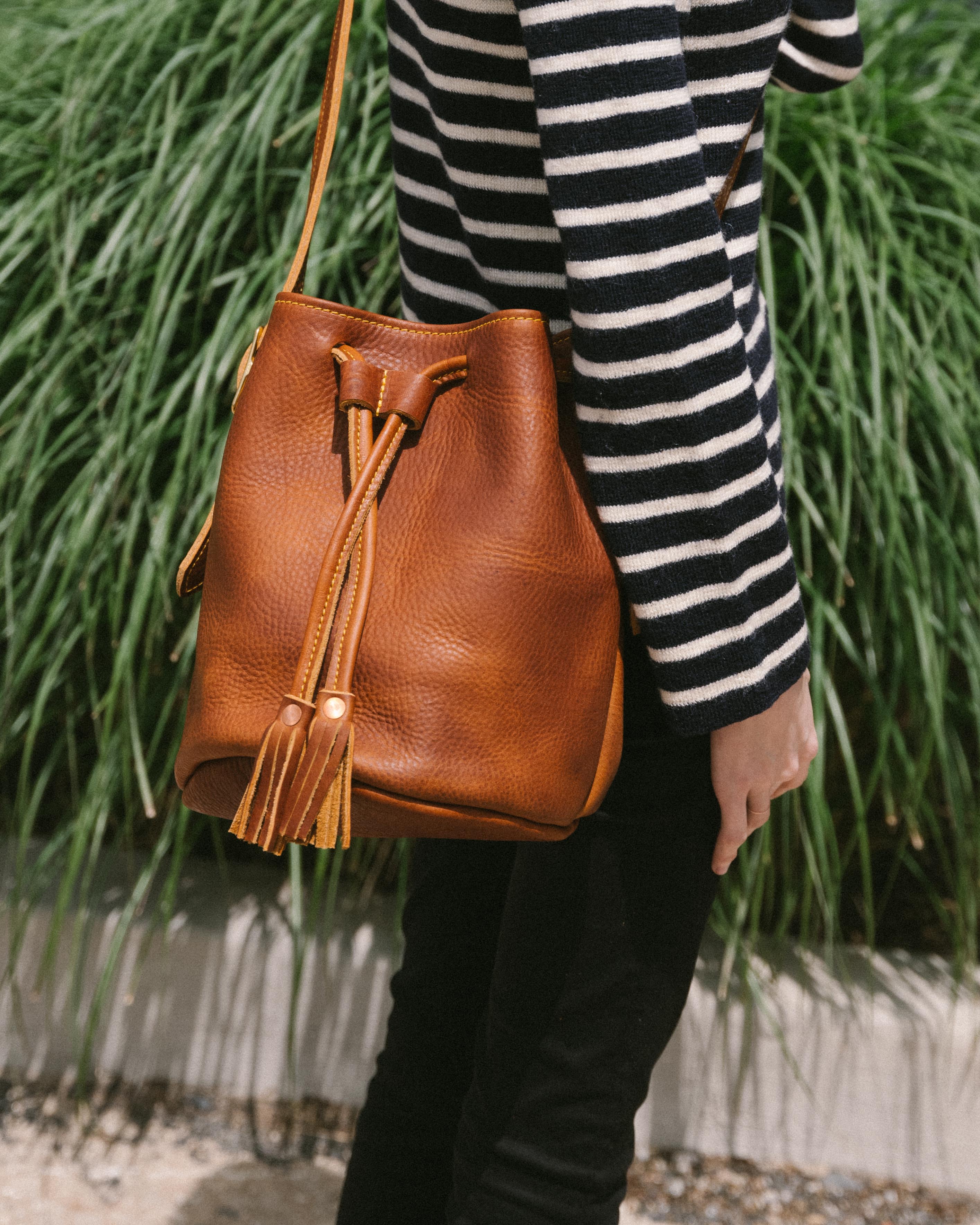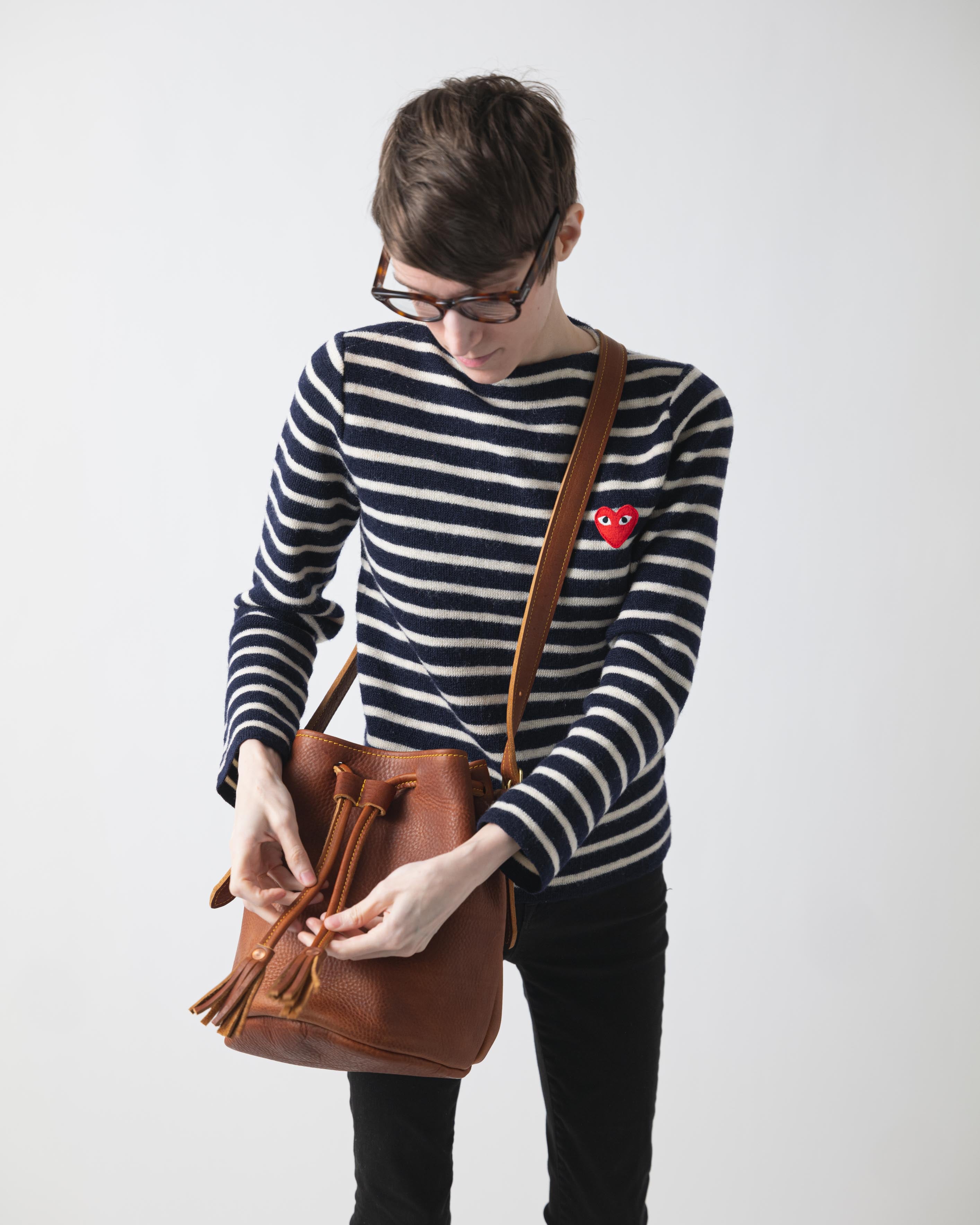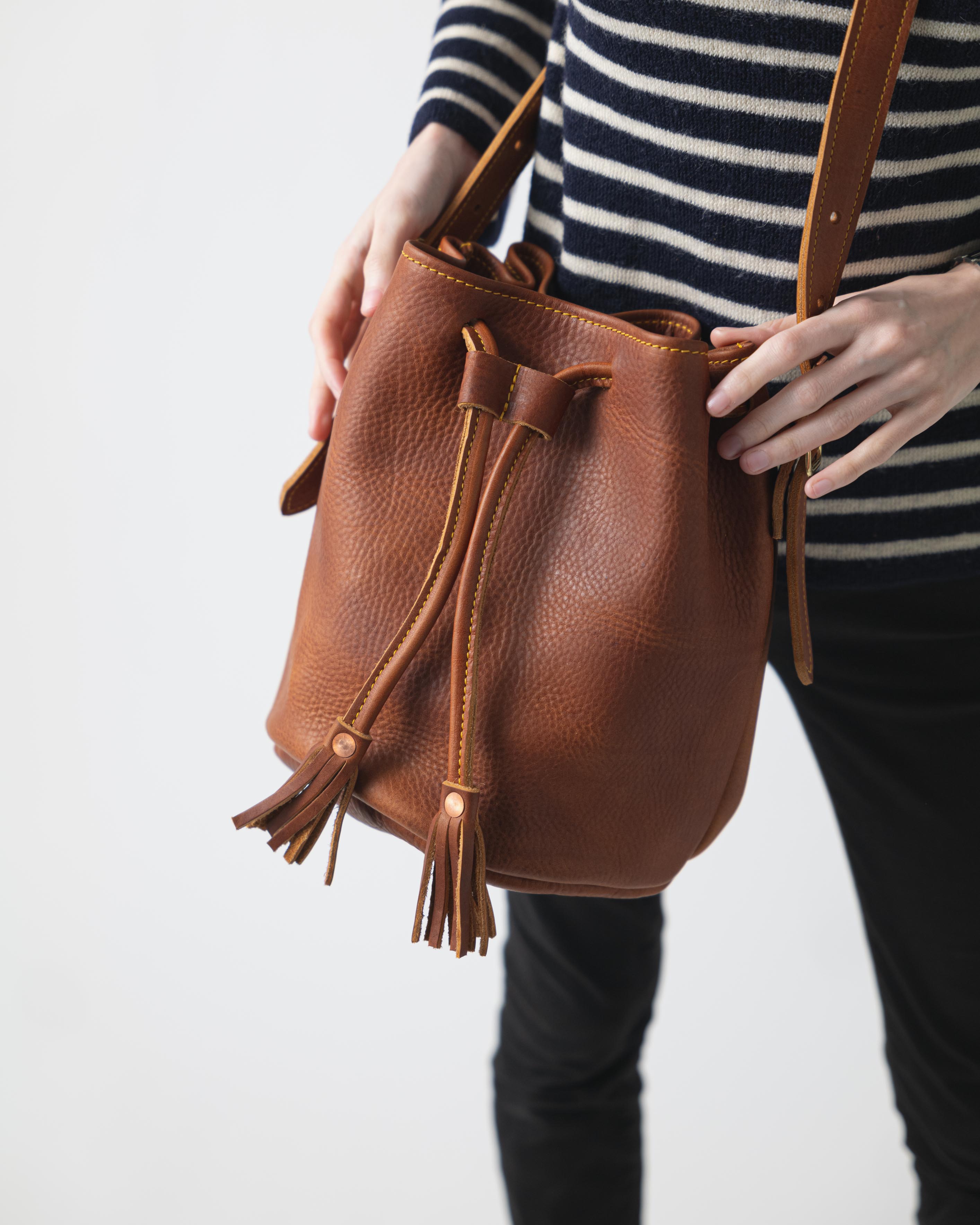 What makes KMM & Co. special?
Handmade in the USA

Leather goods made by skilled hands in our Atlanta, Georgia studio.

Heirloom quality

Full-grain leather and traditional craftsmanship to last a lifetime.

Free shipping & returns

Free shipping on U.S. orders of $50 or more (and free returns, too)!

Responsibly sourced

Full-grain leather that's sourced as a byproduct of the meat industry.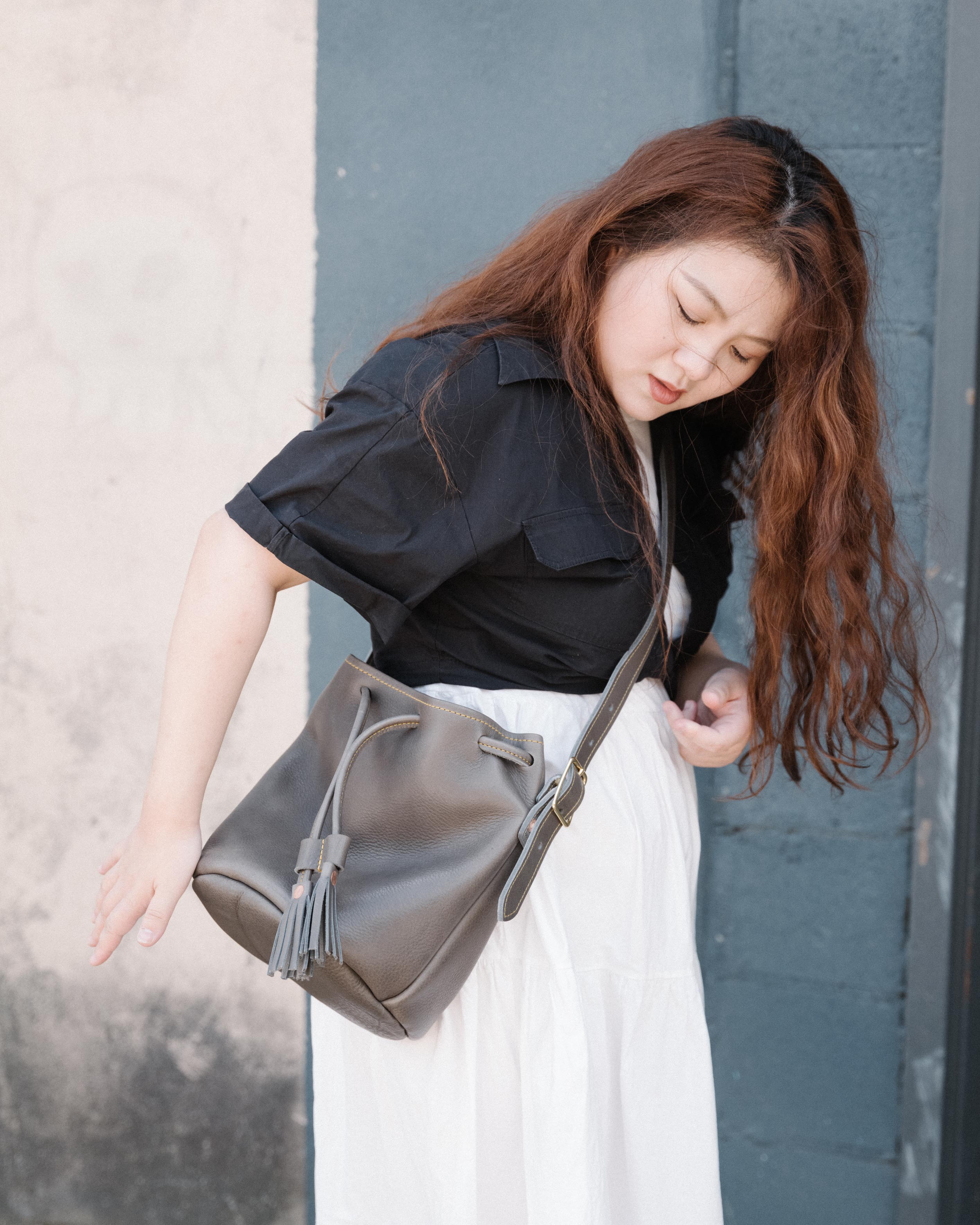 Things customers love about the KMM & Co. bucket bag:
1. Gorgeous full-grain leather

From Cypress to Kodiak and beyond, the bucket bag is made of beautiful full-grain leathers. That's the highest quality leather made, with all the natural grain and character of the leather intact.
2. Handcrafted drawstring closure

A bucket bag isn't complete without a handcrafted drawstring closure. And great design is as much about what you leave out as what you include: This bag is made without the grommets that typically discolor or cause excessive wear on a drawstring.
3. Comfortable, two-ply strap

Whether you want to carry it crossbody or on one shoulder, the bucket bag's cushy two-ply strap adjusts to the right length with solid brass buckles. The strap also has gorgeous topstitching – one of our favorite details on a bag full of great details.
The bucket bag is a labor of love: It took many months to perfect the design, and it takes many hours to craft each bag. Great design and heirloom craftsmanship take time. We want to make a bag you'll carry for decades: That's always worth it.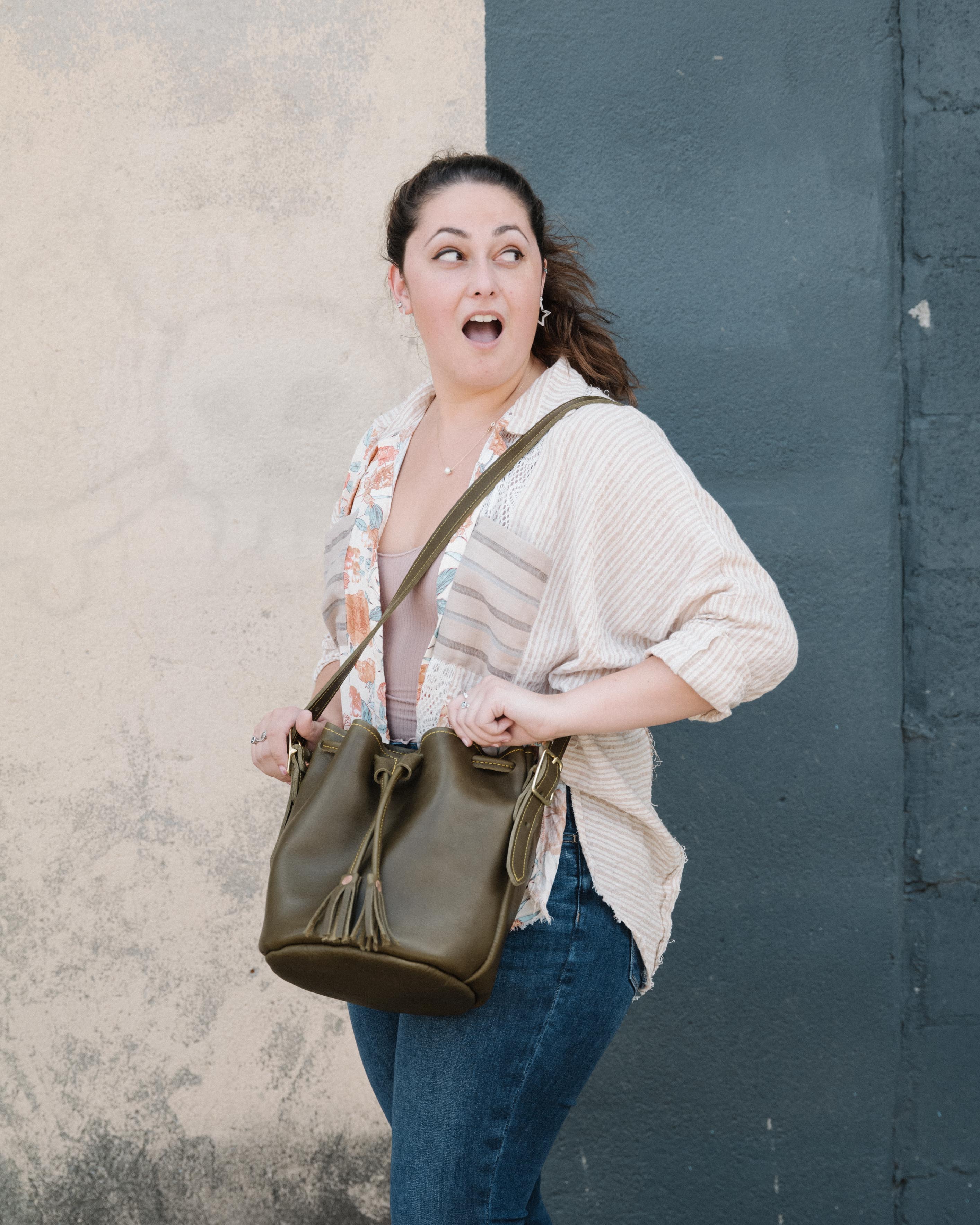 Olive Cypress Bucket Bag
Regular price

Sale price

$400.00
How the bucket bag measures up:
Not too big and not too small, the bucket bag is a great everyday handbag. It has an adjustable strap for carrying on one shoulder or crossbody, plus a single compartment that can fit all your essentials.
• 10 inches in height
• 9 inches in width
• 9 inches in depth
• Strap adjusts from 32 to 44 inches
• About 1.5 pounds in weight
"This bucket bag is the best design out there. Such amazing quality. I've literally sold my other brand buckets and just have KMM & Co. ones now. Love them."
– NICOLE D., VERIFIED BUYER
Handmade and made to order
Made to order, just for you

Like every KMM & Co. accessory, the bucket bag is handmade and made to order. (No warehouses, no factories, just a small studio in downtown Atlanta!) Each bucket bag takes up to 6 weeks for us to make and ship – but it's worth the wait, we promise!
Free shpping on U.S. orders $50+

All orders totaling $50 or more ship free within the United States! We also ship overseas, and to APO/ FPO addresses, too. All packages ship via USPS and go to our local Atlanta post office within 24 hours of your shipping confirmation email.
Easy returns within 30 days

If you aren't happy with your order, you can return or exchange it for free within 30 days of receipt. The only items ineligible for return or exchange are final-sale items and items customized for you. Check out our full returns policy for more details.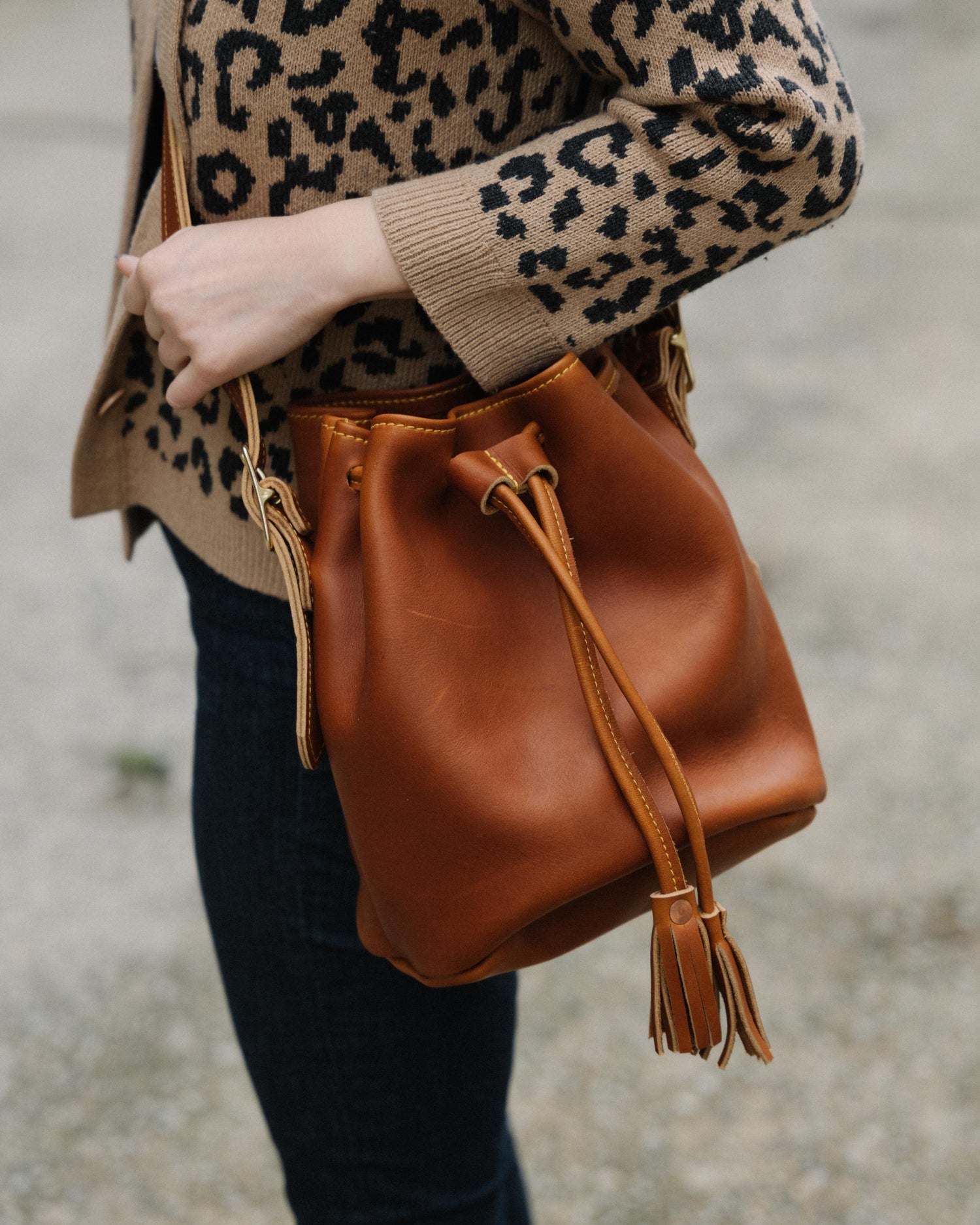 How the bucket bag gets made
Each bag is handmade in the USA (in our Atlanta studio)! First, we cut the pieces of your bucket bag from a hand-picked side of full-grain leather. We hem the top edge for a clean and classic finish. 
Next, we stitch the body pieces of the bag together. Then, we make the drawstring closure: a perfectly proportioned leather cord with an easy-to-slide keeper and elegant (yet fun!) leather tassels.
Finally, we make a squishy, luxurious, two-ply shoulder strap. The strap shows off our new coordinating thread, one of the many details that set a KMM & Co. bag apart as an heirloom.
See more in Macchiato, a structured (but soft) leather with a large pebbled grain and a distressed finish.
Ask away! FAQs about the bucket bag
How much does a KMM & Co. bucket bag hold?

The bucket bag has a slightly larger capacity than a KMM & Co. mini tote. It can carry your book, a small tablet, a water bottle, some snacks, a large wallet, keys – the list goes on. (Don't forget snacks!)
What if I need a longer (or shorter) strap?

No problem, we can make sure the strap is the right length for you! Just send us a message and we'd be happy to make a shorter strap or to craft a strap extender to ensure a perfect fit.
How suitable is the bucket bag strap for all-day carrying?

The bucket bag strap is VERY comfortable! To make a strap in the same leather as the body of the bag, we designed a two-ply strap that's soft, squishy, and meticulously topstitched. It takes skilled hands and lots of time to make it this way – but we're up for it.
Does the bucket bag work with other crossbody straps?

Absolutely! If you have a strap already, or if you want to accessorize with one of our chain link straps, just add a pair of strap adapters to your cart. Then, you can attach the strap of your choice!
What kinds of markings can I expect with full-grain leather?

Full-grain leather retains all of its original grain and character, including any imperfections. You might see range marks, grain variations, small spots or scratches, folds, or color variation. They're all a beautiful part of the leather's natural character.
More questions? Send us a message and we'll get back to you ASAP!
Want to see this style in more colors?